Meet Our Team
At Dress Gallery, we pride ourselves on having a diverse group of highly trained consultants who are prepared to help any bride with all of her wedding needs. From the bridal gown to bridesmaids to tuxes, each consultant is passionate about the industry and ready to turn a bride's vision into reality!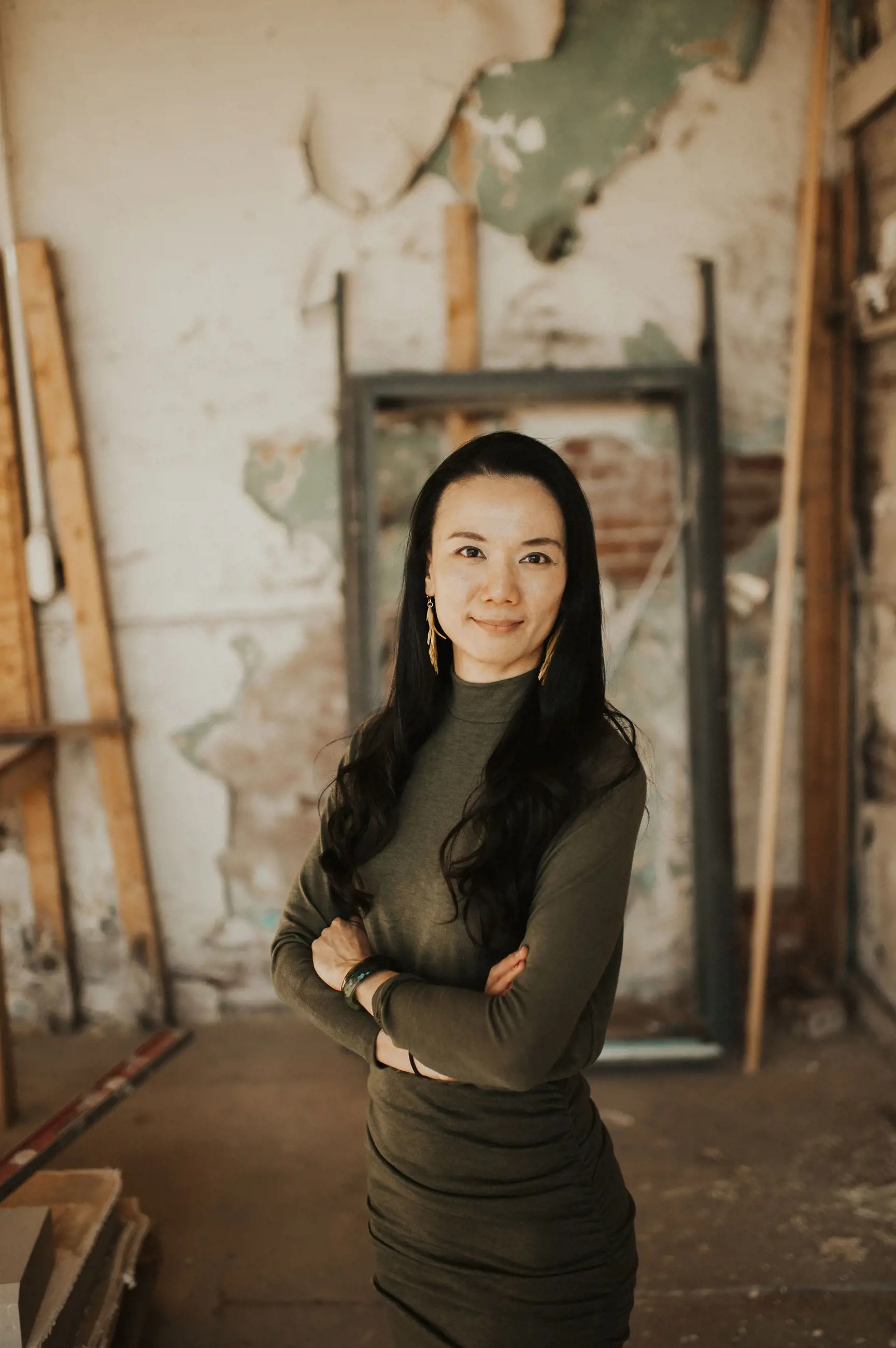 April
April is the founder, owner, CEO, and HBIC of Dress Gallery and Occasions by Dress Gallery. She started in the bridal world over 2 decades ago with a dream, determination, and a WHOLE BUNCH of mother's gowns. Over the last few decades, she's helped flourish her business into a thriving staple of the Wichita community with two locations. She mostly works back-of-house at DG, helping us as our fearless leader as we navigate tremendous growth. She's a fitness enthusiast and an avid traveler; constantly jet-setting around the globe with her loved ones to check off countries from her bucket list. She is a Taiwanese native and a graduate of Pittsburgh State University, where she met her husband, Jason. (They celebrate their 21st anniversary this year!) April spends her time bouncing between the two locations, so definitely say hello if you see her in store!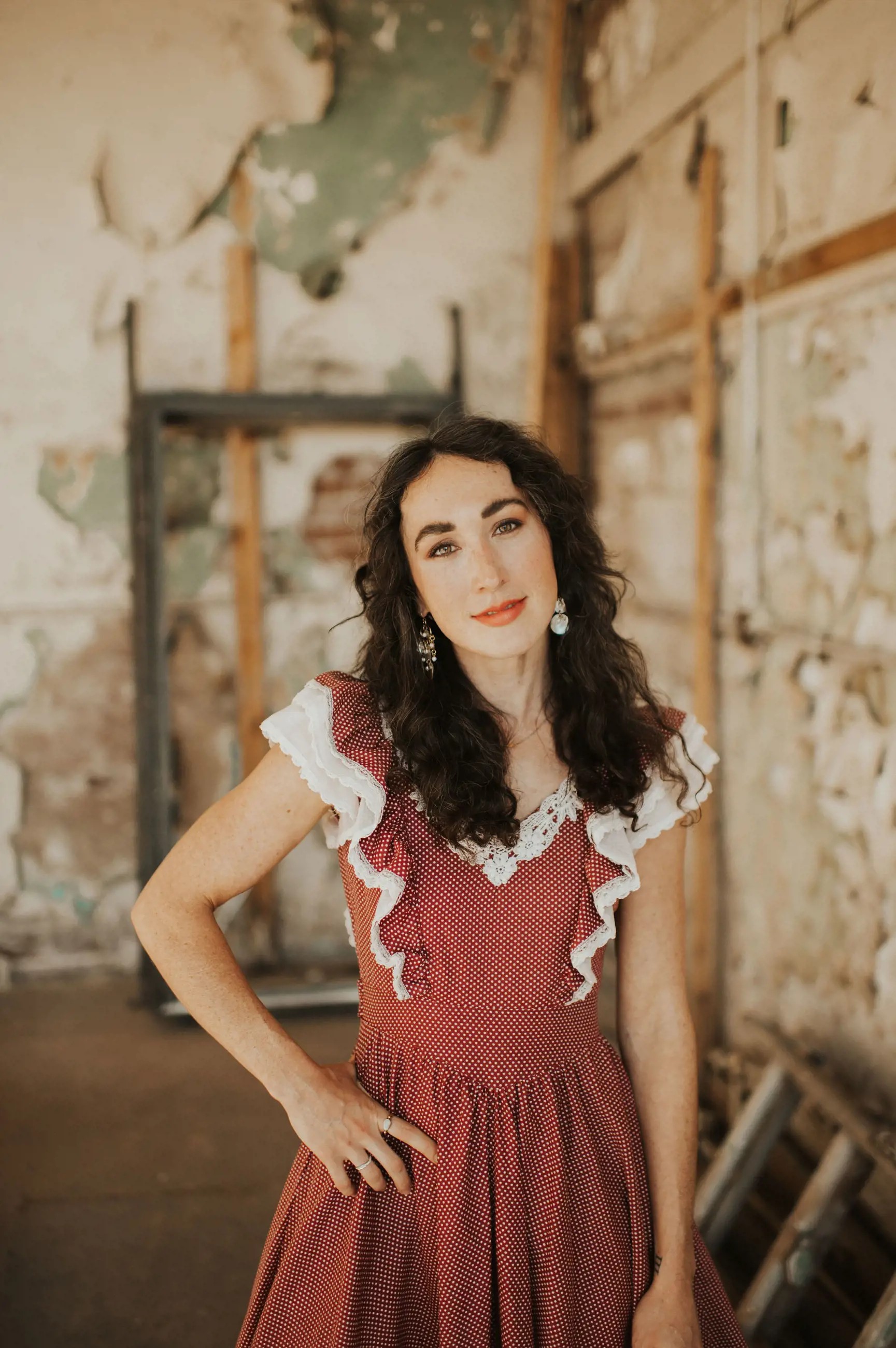 Jillian
Jillian is the sales manager of Dress Gallery and our in house spiritual guru. She's been in bridal since 2007, giving her over a decade of experience and expertise. Jillian is our Gunnesax-loving, vintage-wearing, crystal-carrying Zen Master; stepping into her bridal suite means stepping into a sacred place for brides. Truly, she is happiest in her bridal suite, giving brides a one-of-a-kind experience as they find their perfect dress. She runs our social media (Facebook, Insta, etc. is all her!) along with being a fearless leader of our marketing team. She has been married for 10 years this year to her husband, Cody, and is the mother to (one of) Dress Gallery's favorite kiddos, Phoebe. In her spare time, Jillian loves working out, spending time in her garden, and thrifting the coolest outfits!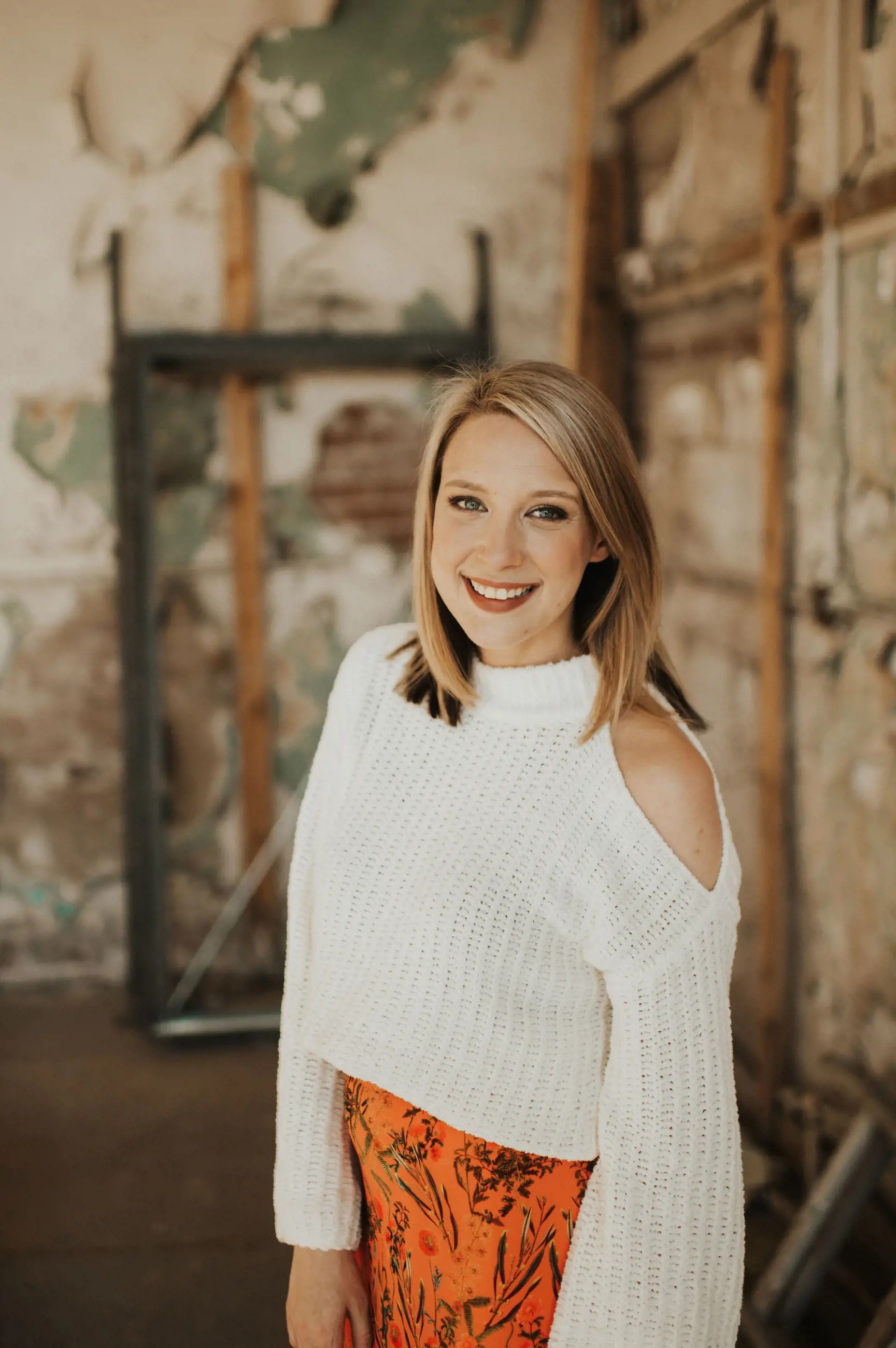 Courtney
Courtney is Dress Gallery's senior stylist and after four years of bridal, our team often relies on her memory and expertise. Courtney's a master at remembering names, faces, and dress styles, along with giving her brides a truly unforgettable experience. Her suite is the loudest and most likely to start dance parties when the brides say "YES!" Courtney married her husband, Tyson, three years ago in a Maggie Sottero gown she found with her coworkers, and they have a Border Collie/Great Pyrenees mix she will happily show you pictures of during the appointment. When she's not at DG, she can be usually be found with a glass of wine and an episode of RuPaul's Drag Race. (Don't worry – she'll probably quote the queens during your appointment!)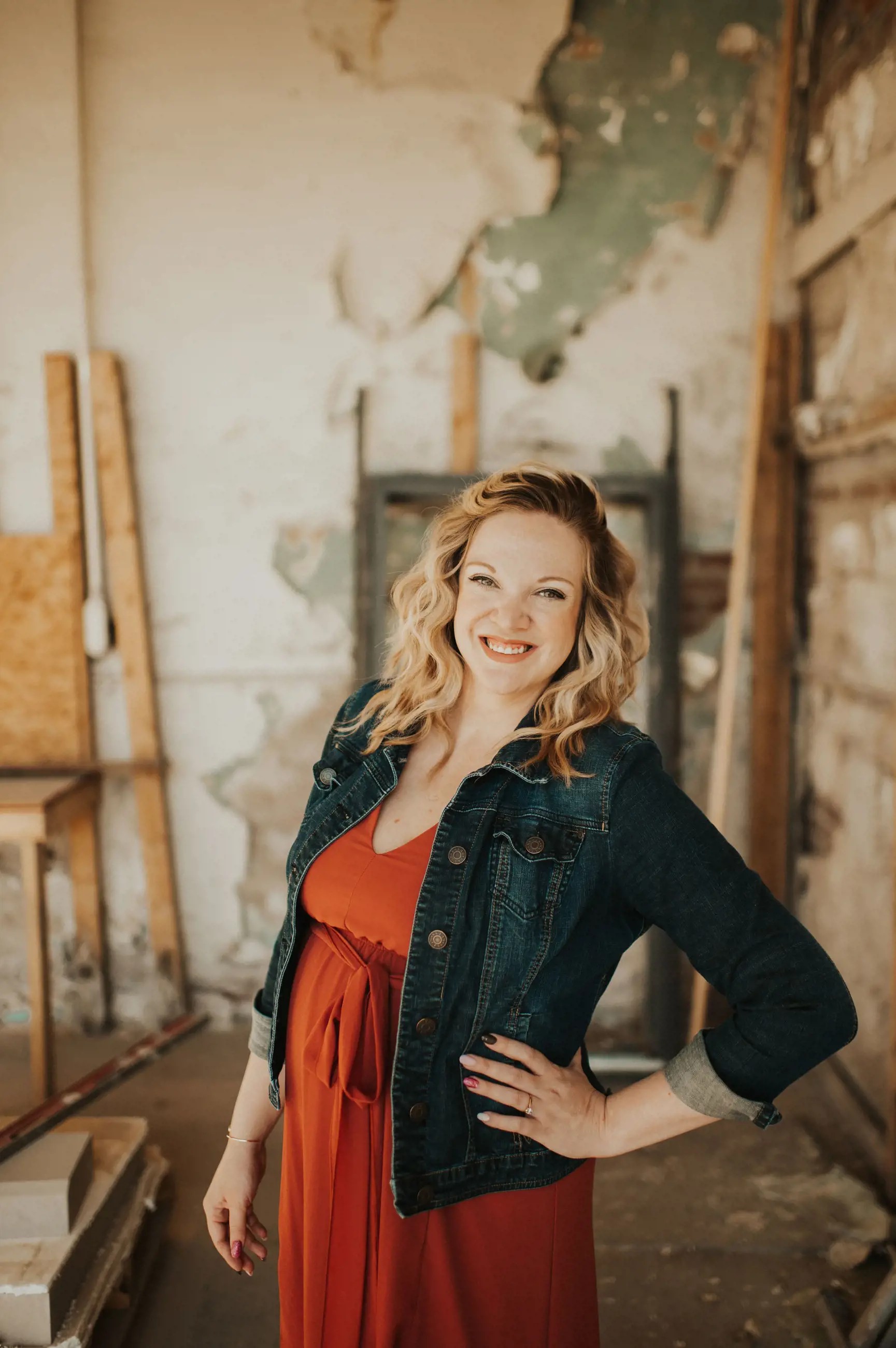 Allison
Allison is Dress Gallery's menswear head along with being a bridal consultant. When she started with us full time in August 2020, she had already had a few years of part time bridal and prom experience. We were so excited to have her hit the ground running during our busy season and over time, she has naturally evolved into our menswear specialist. Basically, she can make YOU look good, and your guys look good, too. Allison married her best friend, Jeff, in the ultimate wintery wedding in January 2020 (in a Dress Gallery dress, of course!) They also became parents to Dress Gallery's favorite little guy, Hudson. When she's not styling groups to perfection, Allison enjoys watching true crime documentaries, snuggling with her fur pups, and a good Jim Beam drink.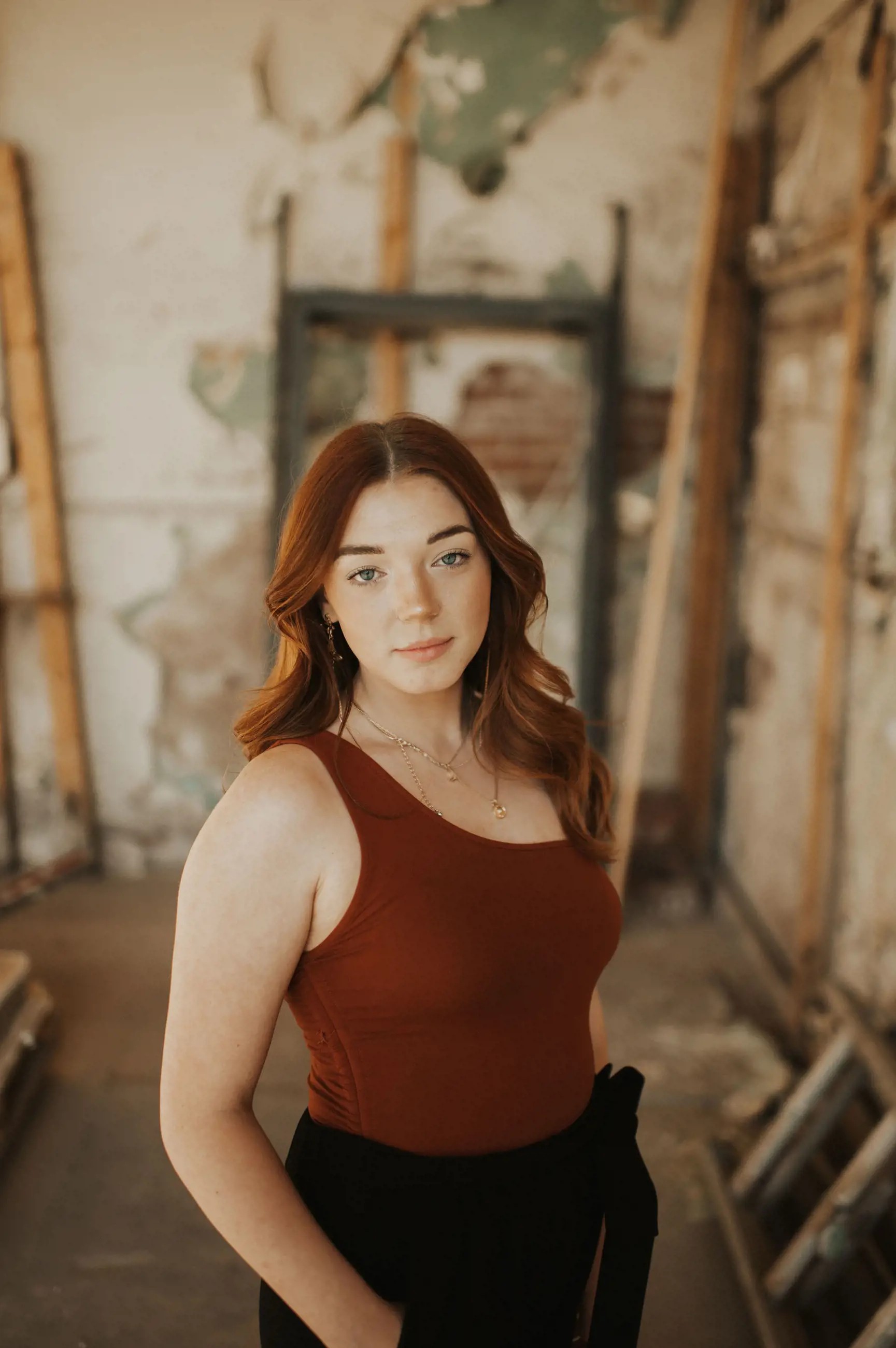 Alexis
Alexis is one of Dress Gallery's longest employees, but we only snagged her full time a little over a year ago. She's our formalwear expert. She started working for us part time in high school, helping with our prom department, along with helping style local pageant girls for their looks. After FIVE YEARS of prom, we finally convinced her to join the crew all the time as one of our bridal consultants. She's been helping style brides for over a year now and she is completely in her element. Alexis is the ultimate hype girl and always makes brides feel confident and comfortable in her suite. She chose an Essense gown for her August 2020 wedding to her husband, Jarrett. Alexis is a voracious reader with an active BookTok/Bookstagram following – she will HAPPILY give you recommendations for your next Watermark run!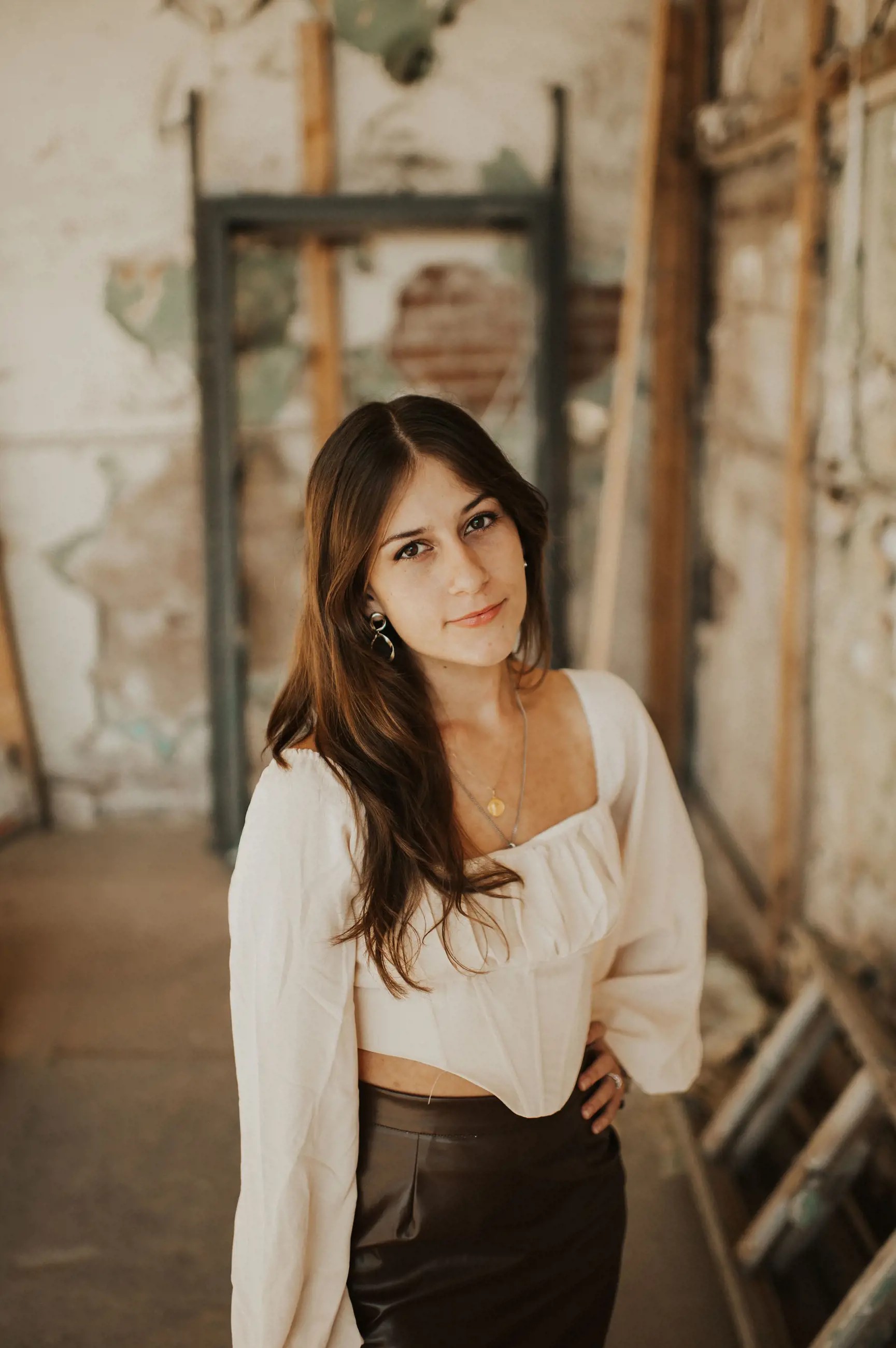 Maria
Maria has been a Dress Gallery staple since we created a position for her in May 2021. She applied for a job while in school and we were so impressed with her, we wanted her – even if we couldn't have her full time. Currently, she's our part time stylist who covers all the departments, but we're so excited for her to transition into full time bridal after she completes her Business Management degree at Wichita State this December. Right AFTER she graduates, she's also getting married to her soulmate, Nick – so this girl is busy right now. Maria is one of Dress Gallery's fashionistas and constantly lends the team her clothes so we can look our best. When she's not at work or hustling with homework, Maria likes watching RuPaul's Drag Race, exploring Wichita's food and booze scene, and curating the most gorgeous closet. You're in good hands with Maria styling you!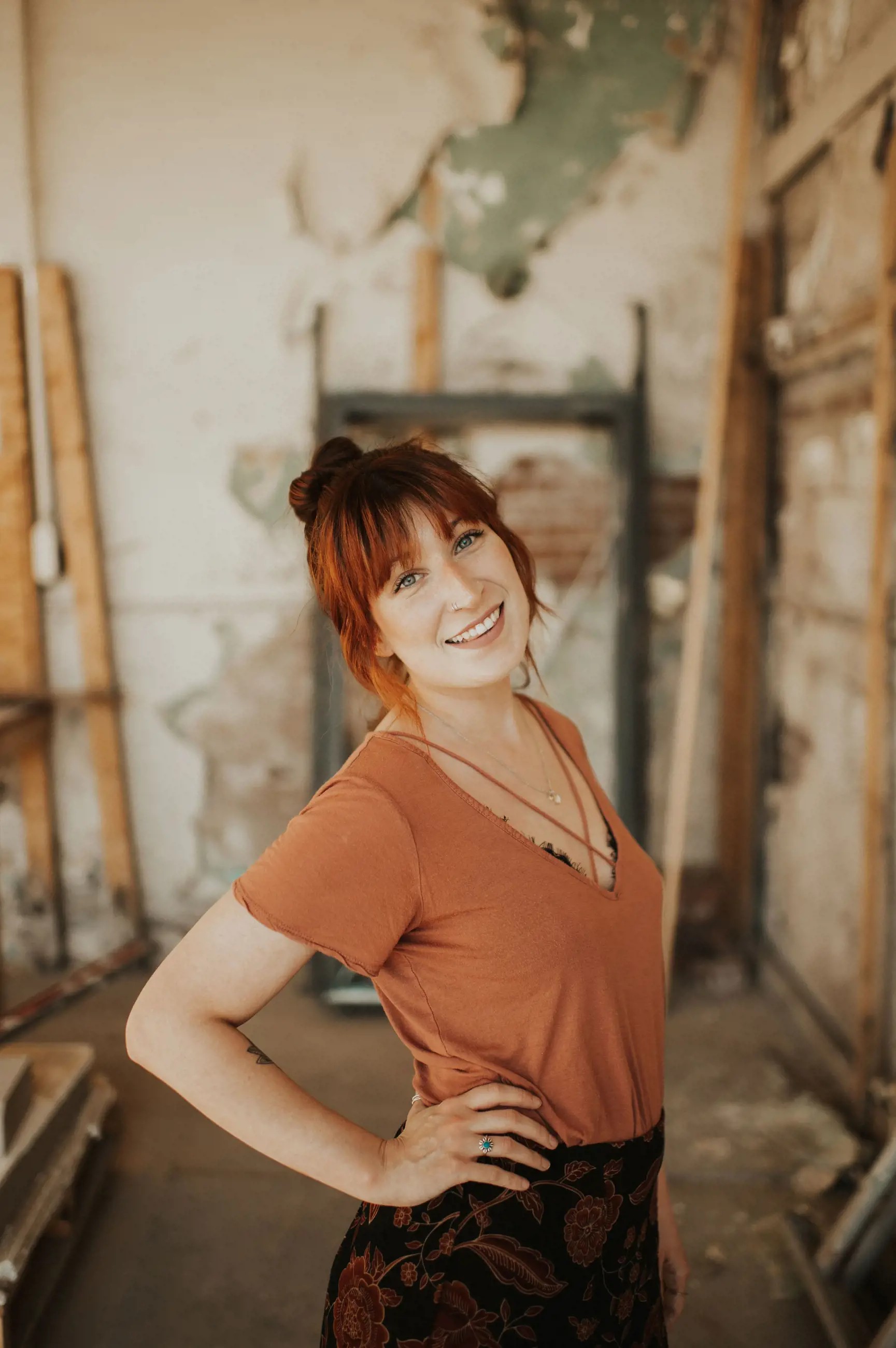 Marisa
Marisa is one of our newer consultants, having just hit her one year at Dress Gallery, and is our unofficial cruise director. She helps plan all our internal meetings, team building exercises, fun get togethers, and more. Her creativity and kind, outgoing attitude are the exact reason why she resonates with brides, but also why she is our morale captain. She's the chilliest of the chill, making her bridal suite the most relaxed place in the store for sure. Marisa became a DG bride in May 2022 when she married her partner, local jazz musician Caleb. They are big fans of live, local music and truly love to support small clubs and fellow musicians. She also loves cooking, teaching herself clothing alterations, and riding her bike around their Riverside neighborhood.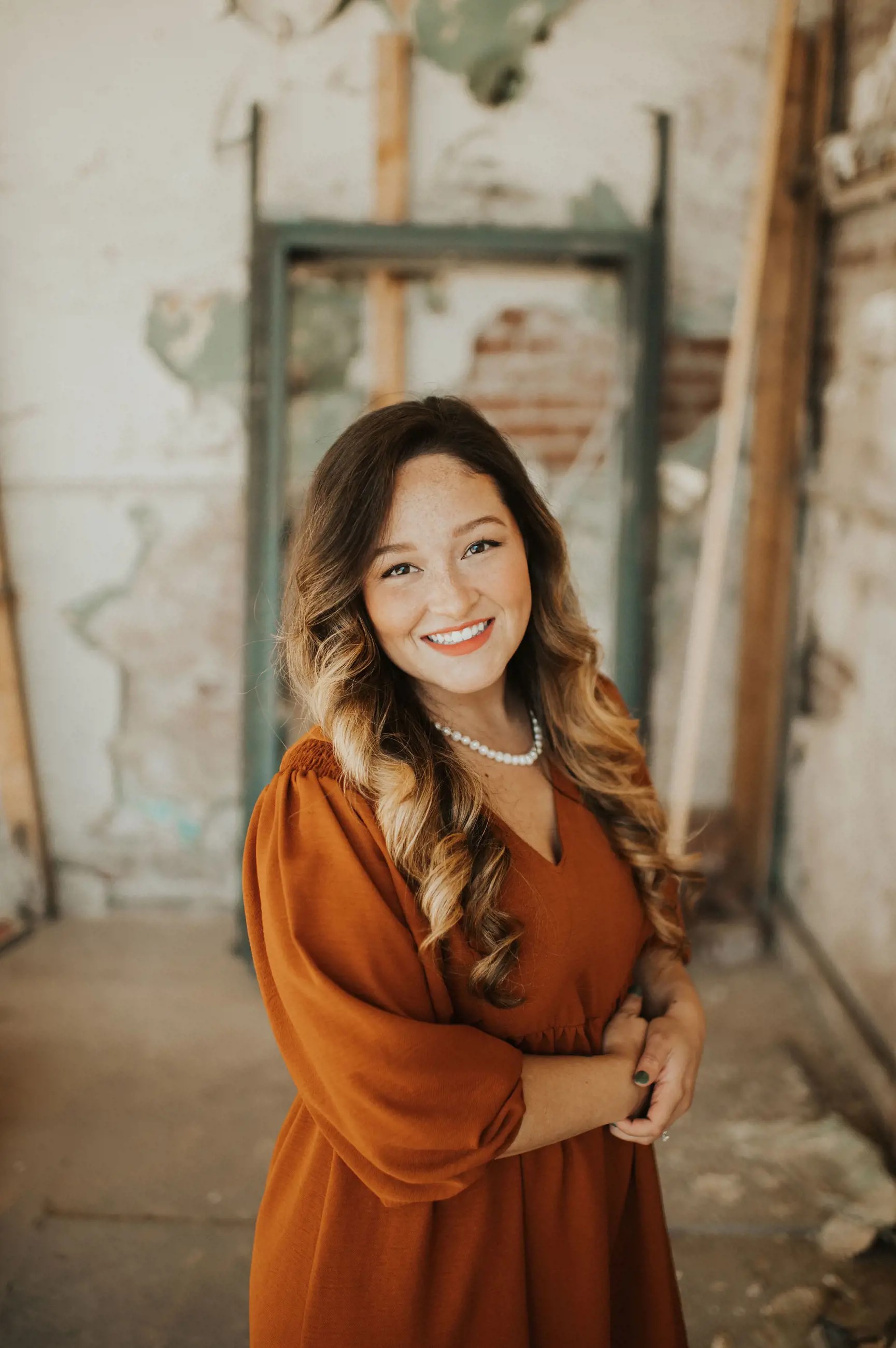 Darian
Darian celebrates her one-year anniversary with Dress Gallery this summer, having gotten married to her husband, Will, (in a Martina Liana gown of course) in August 2021 and promptly becoming one of our bridal consultants when she returned from her honeymoon. Upbeat and personable, Darian doesn't know a stranger, and we love her ability to connect with both brides and their loved ones. Her warm and gentle attitude is so welcoming; Darian is our go-to girl when we need a pick-me-up. Brides love having her positivity during their appointments. When she's not styling brides, Darian can usually be found baking in her brand-new kitchen, taking her Anatolian Shephard Samson on walks, or engaging with her church congregation and small groups!